With the launch of the Energy Conservation Club coming up in less then a month, we should start the conservation ball rolling.  With that, we would like to see some conservation poetry.  It does not have to be an epic poem like the Song of Roland, or have iambic pentameter, or even rhyme.
Here is an example of a conservation haiku:
The phantom load is
Always about my devices
I must unplug them
Or a quick little rhyme
There once was a man from Nantucket
He paid for energy in a bucket
But when he got home
He could not hook it up to the phone
And is still sitting there today
So send your poems here. We will publish the best poem on our blog. 
        
Why Join the HMNS Energy Conservation Club?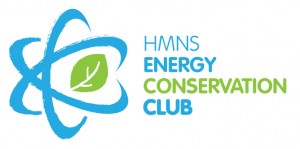 The ECC web site provides energy education for everyone, but when you join the Energy Conservation Club as a leader,  you receive the following benefits:
• Email notification of new information on the ECC web site
• Priority notice of teacher workshops
• Notification and participation in monthly challenges and contests
• Ability to display children's projects, artwork etc at Houston Museum of Natural Science
• Ability to post teacher lessons and student work to the ECC web site
• Networking capability with ECC community to share expertise, ideas, and tools
• Participation in the ECC Wrap Up Event in May
To join the HMNS Energy Conservation Club please send the following information to dburch@hmns.org"
• Club Leader Name
            email address
            address
            phone number(s)
• Club Name if different from HMNS Energy Conservation Club
• Club type (school class,  scouts,  church group etc)
• Name and address of school or location
• If a public school group, name of district               
• The approximate number of children in club
• Ages of the children in your club.