A couple of years ago we installed a small "Artists' Corner" gallery in a corner of the lower level lobby in the Butterfly Center.  It opened with an exhibition of moth paintings from art students at SFASU, followed by a collection of monarch butterfly photos from a Houston naturelover, then drawings from 6-10th grade YES Prep students.  For the next few months the corner will showcase a fabulous display of nature photographs put together by Zac Stayton, horticulturist for the Butterfly Center.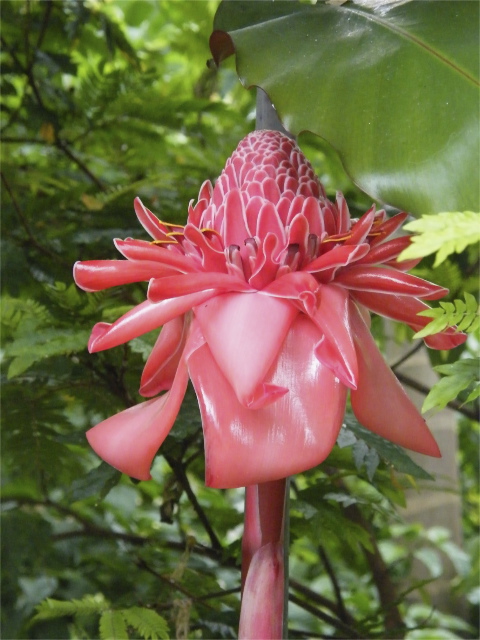 Zac is a Houston native.  He received a degree in horticulture from Sam Houston State College in 2007, and subsequently worked at Newton Nurseries here in Houston.  Then, inspired by a trip to Costa Rica, he picked up stakes and moved to Hawaii, where he spent a year working for a bromeliad grower.  Luckily for us, he returned to Texas last year so we could hire him to join our team. 
Zac is an enthusiastic and knowledgeable plantophile, and is especially fond of epiphytes such as orchids, Nepenthes pitcher plants, and of course, bromeliads.  He is also an accomplished nature photographer, and has his own website where you can see his work:  BanyamImages.com.  The photos on display in the gallery include a series of photos taken in Hawaii and Costa Rica, featuring plants (of course) as well as insects, other animals, and scenics.  On the other side of the display wall are photos of plants and butterflies he has taken in the Butterfly Center since starting work here last January. 
Be sure to stop by to see Zac's photos when you next visit the Butterfly Center.  Professionals and amateurs alike will be inspired to see the beauty of the Center seen through a photographer's eye!