In addition to the wonderful movies and exhibitions we put on at HMNS, we also offer unique learning experiences. Our paleo hall is a great place to pick up new skills, such as sifting through seashells millions of years old or learning how to cut gemstones.
Most days throughout the summer, a volunteer is stationed in our Paleo hall cutting facets in rock and explaining to the interested visitors how to carve the perfect gem.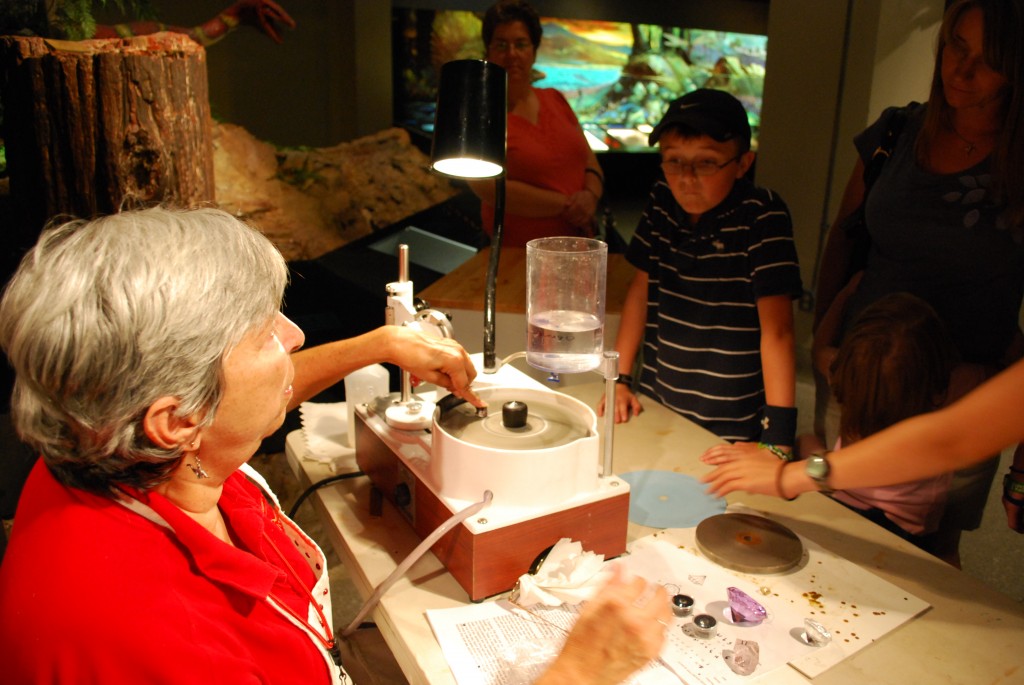 Our volunteer starts with a mineral, usually quartz. They set the stone to the holder, and using a protractor measure out the angle at which they are going to grind their quartz. The spinning wheel, which is a diamond gritted lap (diamond is the hardest natural substance known and can cut through anything) is then used to grind the stone and create a facet.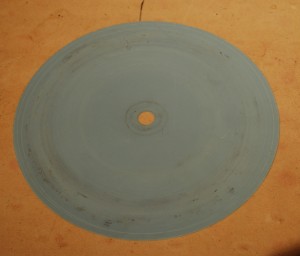 This lap is used in the final stages,
to polish the almost finished stone.
After one side is cut, the stone is rotated so another side can be ground down. Our volunteers use different laps to make larger cuts, or to polish the stone as it nears completion.

Check out the beautifully cut quartz stones pictured below. Notice that the gems can be cut into different shapes with a different number of facets.
An experienced volunteer can craft one of these in a little over an hour.
Interested in becoming a volunteer and learning how to cut gems yourself, or how to lead tours or get more behind the scenes opportunities? Contact Sibyl Keller at 713-639-4656 or check online here.
Want to learn more about gems, diamonds and jewelry? Don't miss Faberge: Imperial Jeweler to the Tsars, at HMNS until July 25.