How much do you know about magic? It's time to see through the illusion! The Magic! exhibit is now open at HMNS. Throughout the run of the exhibit, check back here for exclusive videos and descriptions of the unique items on display from curator Scott Cervine.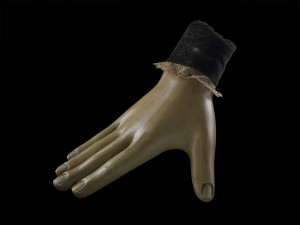 Rapping Hand
This hand was the centerpiece of a popular late 19th and early 20th Century spiritualistic stage effect.
The carved wooden hand, resting on a sheet of clear glass held by audience members, would rap out answers to questions. Traditionally, the hand would rap once for "yes" and twice for "no", but it could also respond with numerical answers to personal questions, such as "How many children will I have?" and "How old will I be when I marry?"
The effect could be played straight or tongue in cheek, depending on the performer and audience.