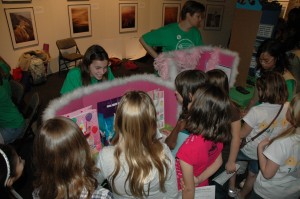 Attention Girl Scouts:
Just one more reminder to send in your booth host application for GEMS 2010 by Friday at 5 p.m. for consideration – we're going to have a lot of fun this year and we don't want anyone to miss out on the opportunity to participate and share some knowledge! Go to our website to download the information packet and application – I can't wait to see what everyone comes up with this year.
Is your troop not yet old enough to host a booth? Leave a comment and let us know what topics you're most interested in learning about at GEMS 2010!
See you all in February at GEMS!