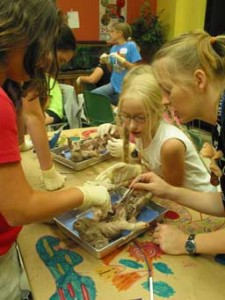 The start of Xploration Summer Camps here at the museum are fast approaching. Campers can take week long classes in archaeology, creepy crawlies, the science behind Harry Potter, dinosaurs, robots, crime scene investigation and much more.
In years past we've had a camp class called "Photo Safari" that was always really popular. This year we have decided to take one of the kids' favorite aspects of "Photo Safari" and added new activities and topics — thus, a new camp is born! This year, it's "Freeze Frame"!
Andrea G., one of our fabulous Summer Camp teachers and a former ExxonMobil Community Summer Jobs program intern for me in Education Collections, is a huge photography buff and she is using her wealth of darkroom knowledge to put together some new projects for the "Freeze Frame" campers this summer!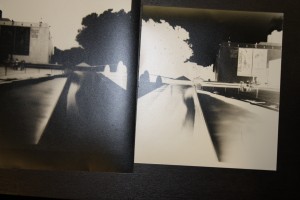 We'll be traveling back in time to experiment with some of the earliest photographic processes, including learning about albumen prints – which originally used eggs!  Using our own darkroom, we'll build pinhole cameras and shoot black-and-white images and hand-made blueprints. 
Campers will get crafty with Polaroids and image transfers while exploring the artsy side of photography.  Then they'll turn into scientists, playing with mirrors and light while building their own kaleidoscopes, periscopes, and much more.  Come join us for a bright adventure in "Freeze Frame" this summer!
Just because school is out for the summer doesn't mean your kids have to stop learning. Check out our Xploration Summer Camps, a fun and educational adventure for your children! These week-long science classes are available for children ages 5 to 12 from June 1 through August 14. For more information, visit our web site at hmns.org.