I don't know about you, but I think that this has been the most absolutely gorgeous spring season in Texas that I have experienced in over a decade.  I have come to greatly appreciate the cool morning breeze followed by the warm, sunny afternoons.  The azaleas were voluptuous this past month, and I 'm sure that everyone who had one in their yard was proud of their healthy specimens bursting forth with such soft subtle hues of pink, white and red.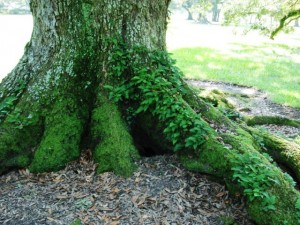 I can remember spring-time at my aunt's house in New Orleans to be just as spectacular as what we have witnessed here in Houston this past month. I recall the Easter morning when she lovingly presented to me a hand-painted porcelain egg resting upon a bed of fresh alfalfa. Iwas at the tender age of seven.  I thought it was the most beautiful gift and I greatly admired it. 
This favorite aunt of mine showed me how to raise worms inside some old coca-cola crates she kept in an old trunk out behind her garage.  We would use their castings to fertilize the lush green ferns, and the beautiful, elegant, Louisiana Irises that adorned her beautiful cottage garden.  I was taught how to layer the vegetable waste from the kitchen between the pages of the Times Picayune newspaper carefully inside the worm-bin.  When they were ready, we would mix the worm castings into the upper layer of her garden's soil.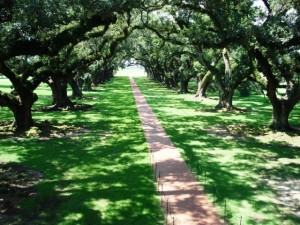 She was a loving family member who took the time to introduce me to the beauty of nature and taught me that if we give our time and prepare the soil properly, we will soon reap the benefits of our labors.
She took me to visit Oak Alley Plantation so that I might admire the beautiful oak trees that framed a path to the Mississippi river. She often took me to downtown New Orleans so that I might see the artists painting in Jackson Square and the beautiful patio gardens New Orleans is famous for.
When I visited her home, I was always eager to dump her coffee grinds into the compost heap, knowing that soon we would use this black gold to fertilize her vegetable garden as well.  There is nothing like the soft pleasing smell of a fresh ripe tomato that you have picked off your own vine in the very garden that you prepared and planted. 
Witnessing the beauty of the past few weeks here in Houston has brought back some fond memories.  I hope that someone in your life encourages you and shares with you their knowledge of growing green things.  If you are already a lover of the land, then please consider sharing your knowledge with a youngster and help to foster in them a love of all things green and growing.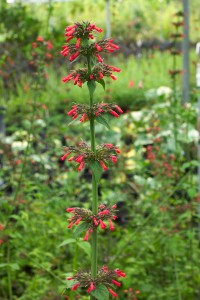 I would like to take the opportunity to invite you all to attend our marvelous Spring Plant Sale.  It will be held this Saturday, April 4, from 9 a.m. to  1 p.m.  We are very excited this year because we will be holding our sale on the street level of the Houston Museum of Natural Science's main entrance.  (The plant sale is usually held on the rooftop of the museum's parking garage.)  We hope by holding it on the street level, customers will have easier access to the sale.
     
Eddie Holik, our Head horticulturist, Soni Holladay, horticulturist, Dr. Nancy Greig, Cockrell Butterfly Center director, Erin Millender, entomologist, Laurie Pierrel, entomologist, and yours truly, Ory Roberts, greenhouse manager have been busy shopping and preparing for the sale.  And, most importantly our dedicated greenhouse volunteers who have propagated and raised some of the plants since last November are anxiously awaiting your arrival.  We hope to see you there and can't wait to meet your family and friends.
Happy Gardening!!