Fine dining is not new to the Houston Museum of Natural Science. From our Cultural Feasts to our annual Gala and many other events hosted here throughout the year, it's all in our nature.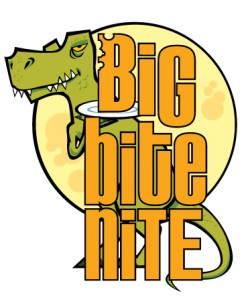 Now, we're starting something new for culinary explorers — Big Bite Nite. This April 30, experience Houston's most prominent restaurants; meet some of the city's top chefs; and explore the intricacies of cuisine from our spotlight country: China (we're getting excited about our upcoming blockbuster exhibition, Terra Cotta Warriors). Restaurants include Polo's Signature, Post Oak Grill; 17 Restaurant, The Capital Grille; The Grove; Monarch; Quattro; Ruggles Green; Morton's, The Steakhouse; YAO Restaurant and Bar; and many more. 
Inspired by the mouth-watering smorgasbord set to spring up at the Museum April 30, we thought it would be fun to give you a taste of what you will experience at this special event, with (naturally) a science twist.
So, we did what we often do. Erin and I packed up our video camera and asked a few of the chefs whom you will see at Big Bite Nite to give us a rare behind the scenes look in their kitchen as they experiment with their delectable creations.
After all, food is a science. And no one knows this better than our very own Kat Havens. After reviewing the menu from Polo's Signature, our first stop, she had the brilliant idea to make butter. The steps aren't complicated – as you will see in the video – but the science that goes into this simple condiment is amazing! Afterwards, she asked Polo Becerra, Culinary Director, and Adam Puskorius, Executive Chef, to create a dish using the butter she produced. See what they cooked up for us by clicking below (press the red HQ button for the highest quality version).