On Valentine's weekend, the Museum hosted a meetup in conjunction with Wikipedia Loves Art – a world-wide, museum-based, photo scavenger hunt organized by the Brooklyn Museum. It's a take-off on Valentine's Day that shares the love among photographers on Flickr, anyone who's ever used Wikipedia (read: everyone) and museums across the globe.
Forty photographers showed up to hunt all over the Museum for photographs needed to illustrate Wikipedia articles. Their images are flooding into the Houston Museum of Natural Science pool on Flickr – and they are stunning! (Seriously, go check them out.) A few people stayed after for this quick snapshot – but there were many others who donated their time to help Wikipedia. A huge thank you to everyone who was there!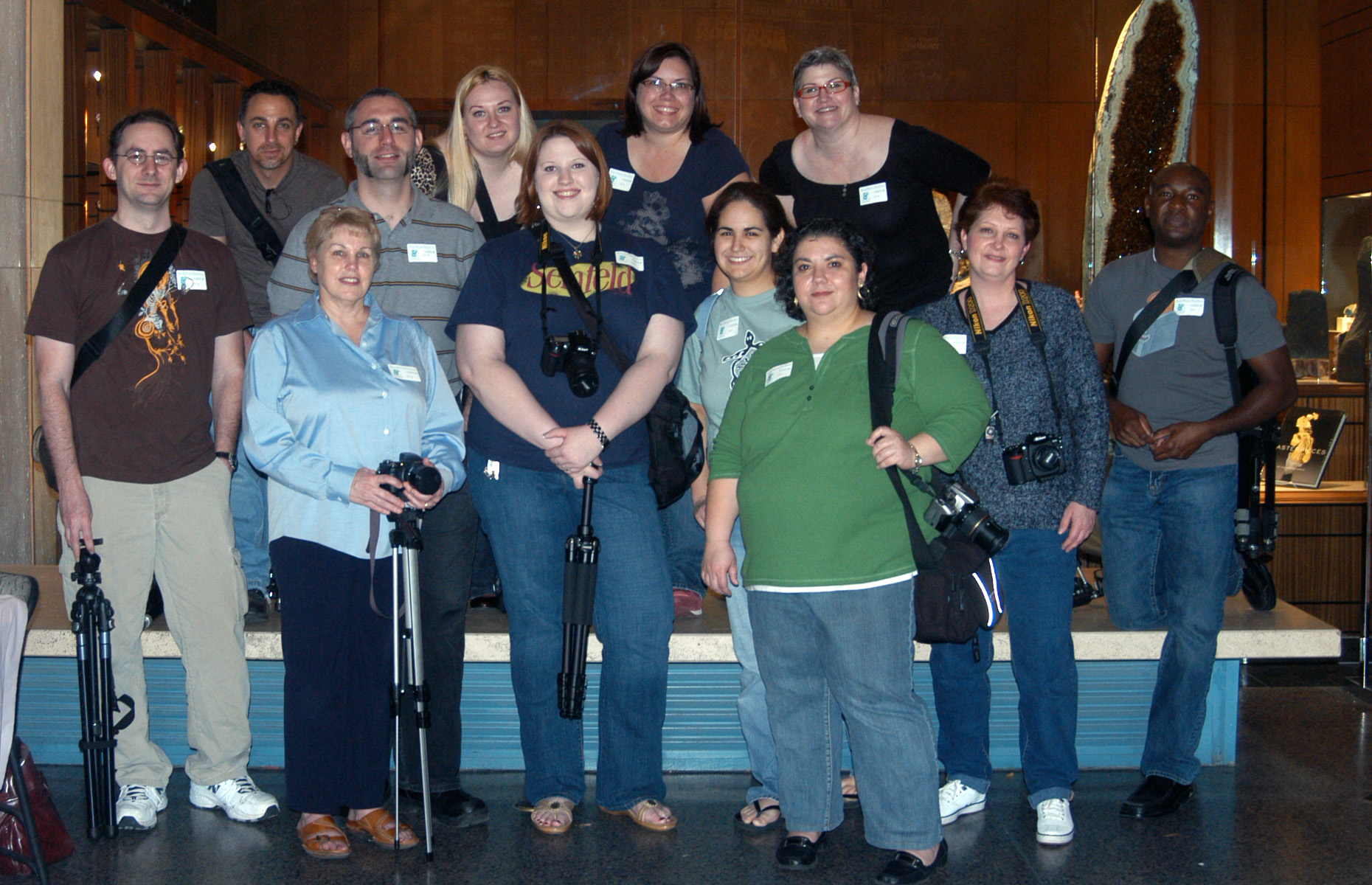 Thank you to all of our Wikipedia Loves Art rock stars!
Bottom row from left to right (click on their names to visit their photostreams):
Paul, Jean, Erin,
Stephanie, Laurie, Gwen, Deji
Second row from left to right: Unknown, Stephen,
Cortney, Sandy, Gini
Photo Credit: The Amazing Sarah G
It's not too late to participate in Wikipedia Loves Art! You can read information about the contest here as well as the Museum's photography guidelines – be sure to submit your photos before Sunday!