It's National Engineers Week and what that means for us is that it's almost time for GEMS 2009 here at the Houston Museum of Natural Science.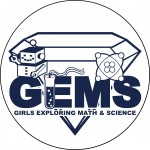 The Girls Exploring Math and Science event has been hosted at the Houston Museum of Natural Science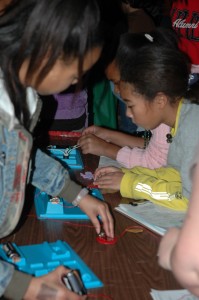 since 2006 and we're all geared up for this year to be so much fun. We have Girl Scouts hosting booths on hands-on topics ranging from catapults and gravity to probability and electricity!
Our Community partnership with the Girl Scouts of San Jacinto Council has drawn in more and more girl scouts from across the council each year to come up with exciting topics to study and share with the GEMS visitors on Saturday during the event. We have also invited other groups from the community to host booths in the Grand Hall of the Museum and share their love of Math and Science through hands on activities and information about their organizations.
The 2009 Community booths will include the Society of Women Engineers, MD Anderson Cancer Center, Baylor College of Medicine and the John C. Freeman Weather Museum among other great organizations with lots to share to our visitors!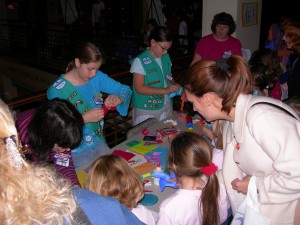 So bring your family and join us for a fun event learning about Science, Engineering, Math and Technology here at the Girls Exploring Math and Science event on Saturday, February 21, 2009 from 9am – 12pm.
Come early so that you can beat the Saturday crowd, see all of the great booths and really enjoy the event!
(I would also definitely suggest buying your tickets online at www.hmns.org so you can just jump right in on Saturday and avoid the box office line!)