Last Friday was the last day of Xplorations summer camp. The Education crew said goodbye to our amazing staff of teachers and teaching assistants and packed up all of our camp supplies, posters, and camp furniture. When we arrived on Monday morning after a restful weekend (finally, a weekend with no Summer camp preparations) it was time to begin the next chapter of the HMNS lower level's life… demolition. (this is a bit more dramatic – but to those of us who spend all of our time in the basement of the Museum this change is about as big!)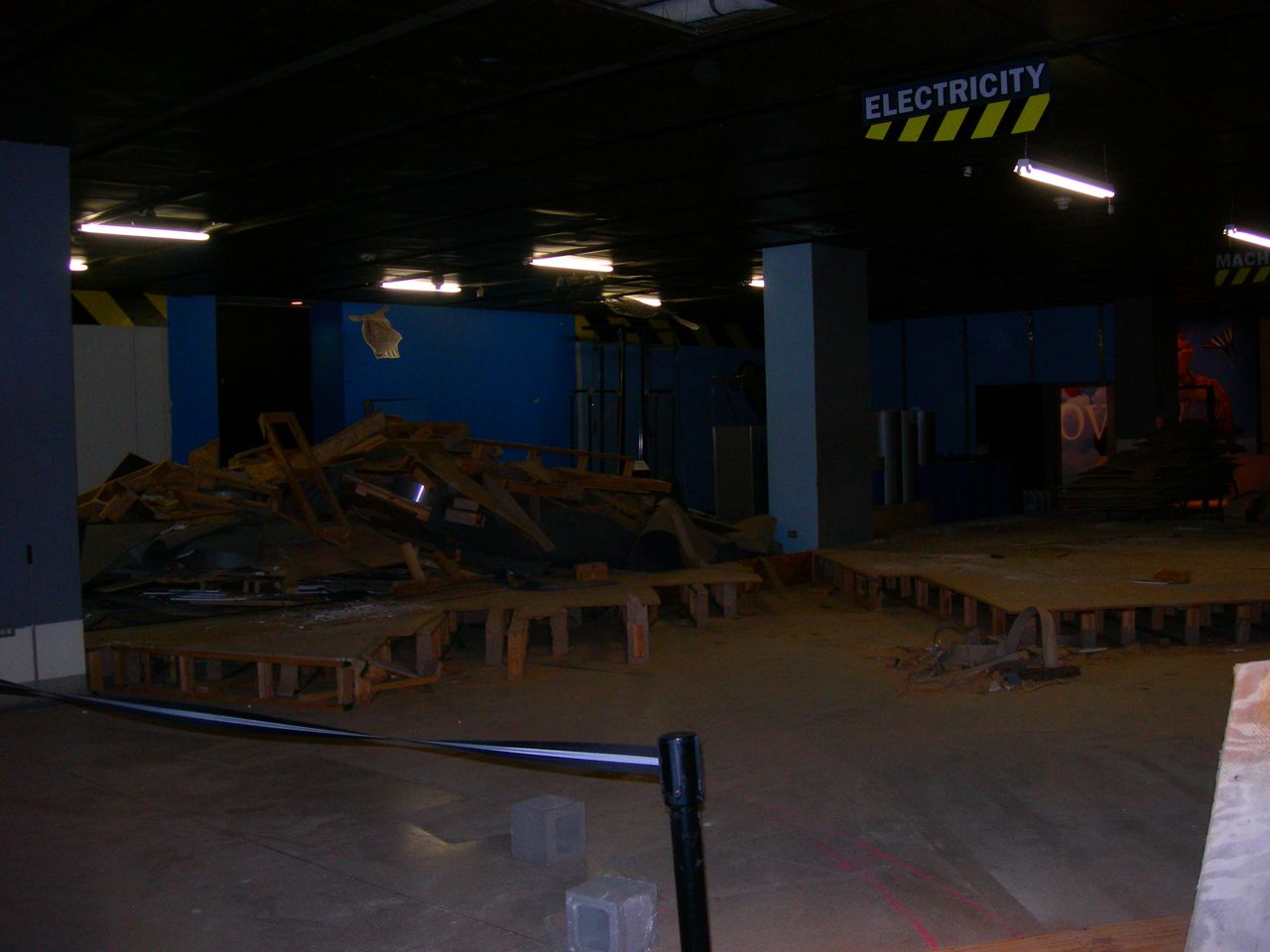 The discovery place platform, tranformed into a pile of plywood!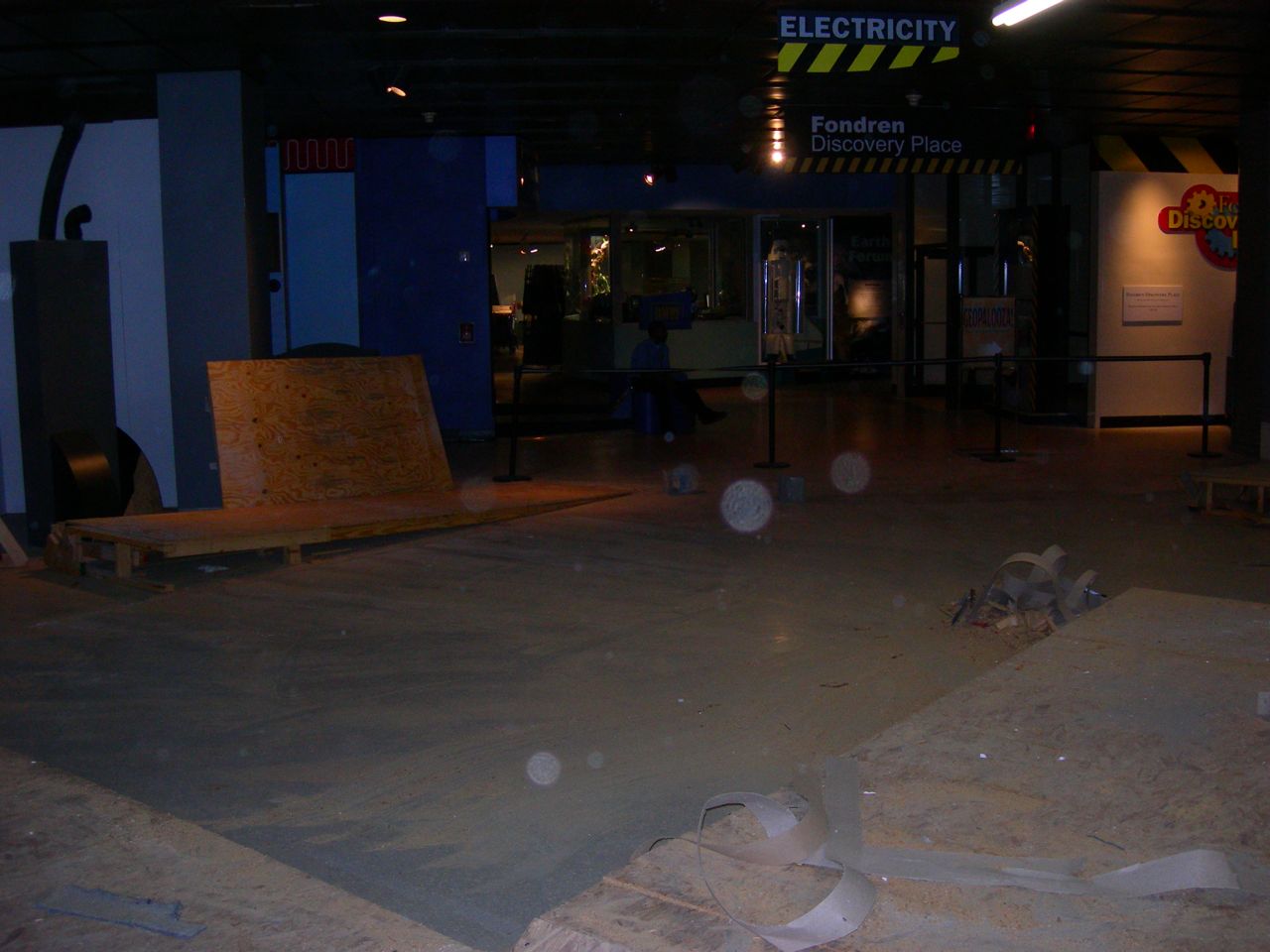 We add so many classrooms to accommodate our summer camps (only 8 of our 20 classrooms are actually permanent!) that there is always a period of deconstruction, but for many years we have held on to the three classrooms along the edge of Fondren Discovery Place for school year programs. This year, that all changes… 
BODY WORLDS will be moving in very shortly and will occupy a good portion of the lower level and the 2nd floor of the Museum – it sounds like there will be a lot of amazing things to see and I'm sure that our bloggers will keep you updated on more specifics as they become available. 
So the next time you visit us in the Museum's basement, things will be looking a bit different but there will still be a lot of learning going on! Our weekday labs and teacher trainings begin in just a couple of weeks along with Overnights and Educational programs and open houses for the whole family!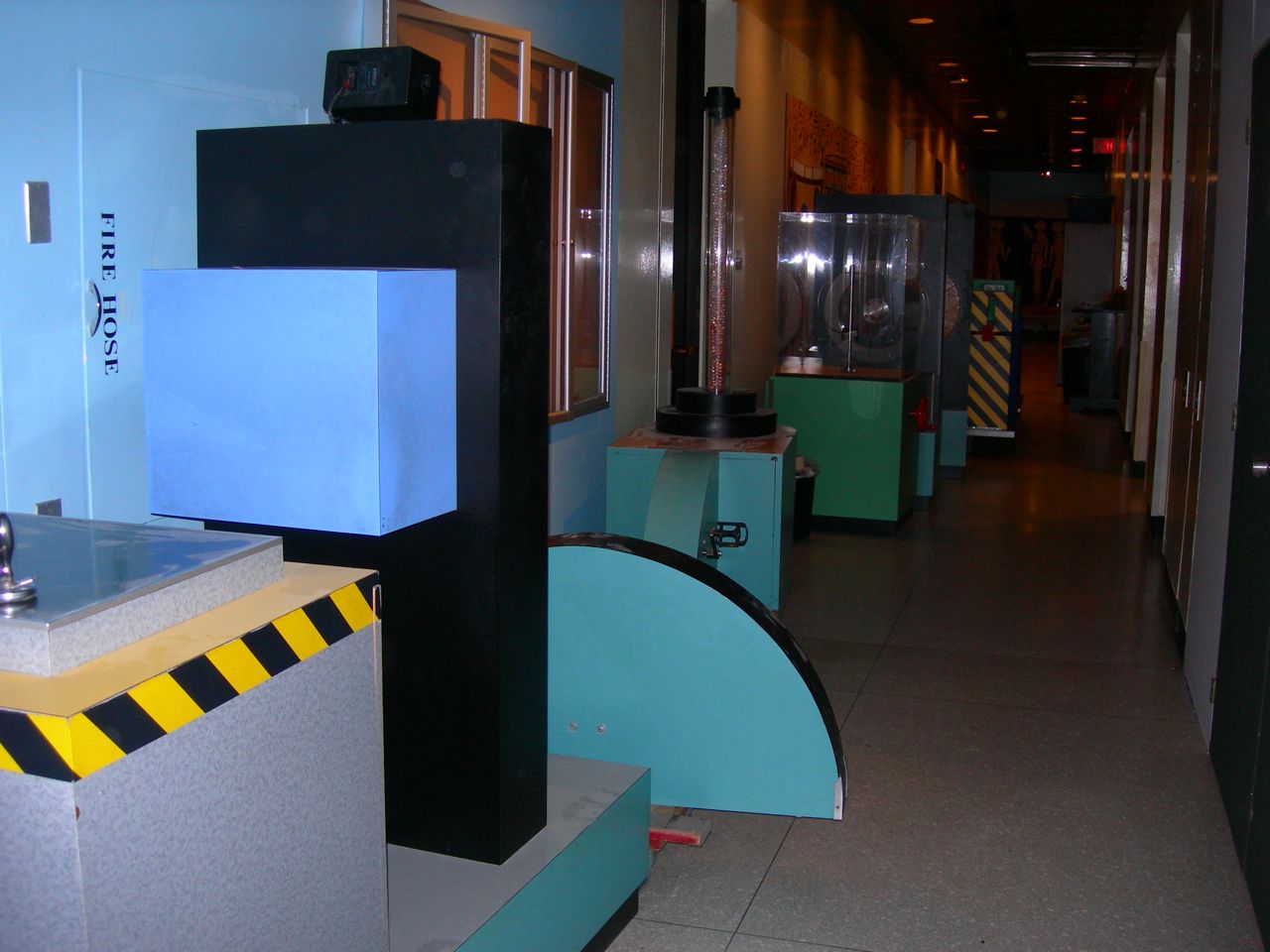 The Discovery place exhibits on parade down the hallway… they will soon find their new home at the Woodlands Xploration Station during the run of BODY WORLDS — be sure to visit them there!