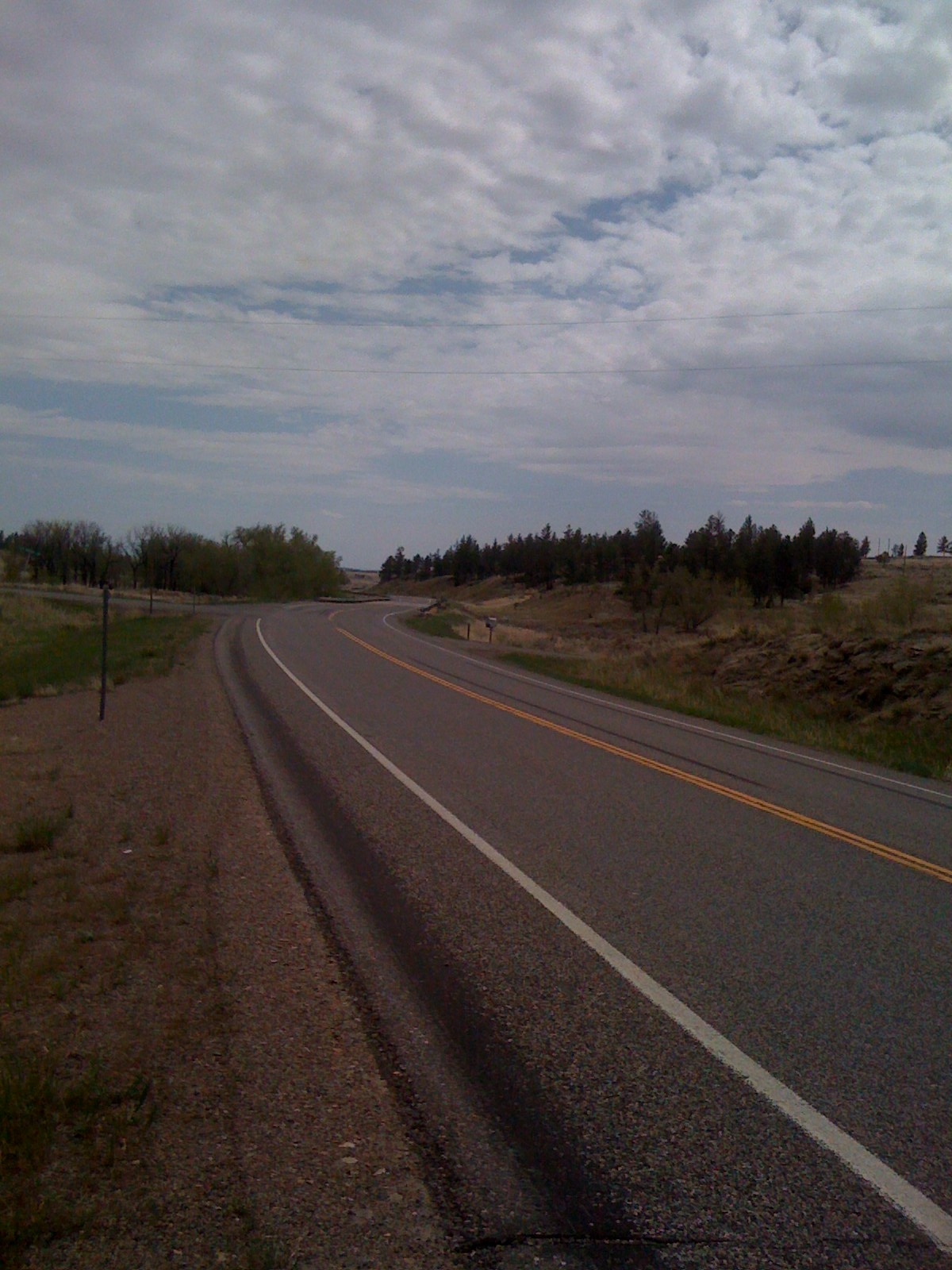 The long, scenic road to Malta
There's nothing that makes you appreciate the absolute vastness of this country than trying to travel from one side of it to the other. Say, from the balmy (read: increasingly humid, descending into Hades) southern shores of Houston, TX to the you're-so-close-to-Canada-you-might-as-well-forget-aboot-it Malta, Montana.
A three hour flight to Denver. A hour and a half flight to Billings. A multi-block, uphill trek with 100s of pounds of luggage, equipment and assorted gear to the rental car (that's why they invented shuttles, Thrifty Rent A Car!) And then a four hour drive through some of the most beautiful – and also most mind-bogglingly (at least for this city girl) endless – scenery you've ever seen. Giant expanses of nothingness for miles around.
Well, there are cows. And really, really long fences.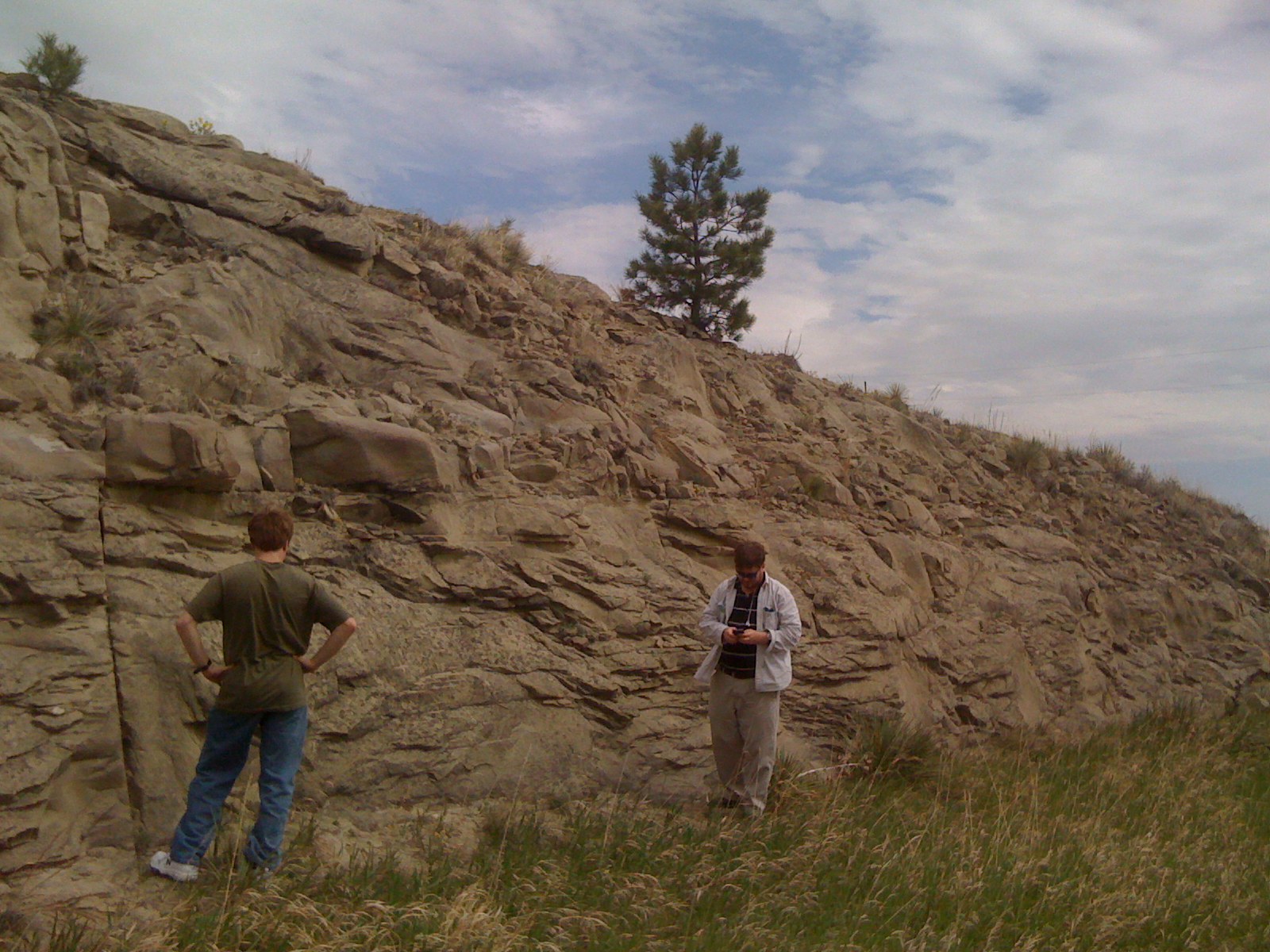 There are even fossils along the roads –
we stopped several times to check them out.
And – fossils. Absolutely spectacular fossils – which is, of course, why we are making this epic journey. Leonardo, one of the most spectacular fossils ever found, is a proud Malta native – along with many other significant finds from Montana circa 80 million BCE.
It was a different place then – giant herds of Brachylophosaurs like Leonardo, the buffalo of their era – roamed the seashore (Montana had a beach!) as Pterosaurs swooped by overhead and giant sea reptiles swam the nearby inland sea, with giant turtles and ammonites.
We're going to explore that world this week, with Dr. Robert Bakker, Mark Thompson, and several other noted paleontologists who have been working in this area for many years. Leave us a comment with your questions for them – or just check back this week for photos and stories from the site.