It's not often people watch movies at 8:45 a.m., but if you haven't noticed, the staff at HMNS tends to do things a little differently. You would think that getting to watch a movie at work would be a perk I enjoy, but at 9 a.m. on a Tuesday morning, it's hard to get inspired. You can imagine my surprise when I recently left the IMAX theatre having planned my summer 2009 vacation, with ideas bouncing around in my head like Mexican jumping beans after viewing Grand Canyon Adventure 3D: River at Risk.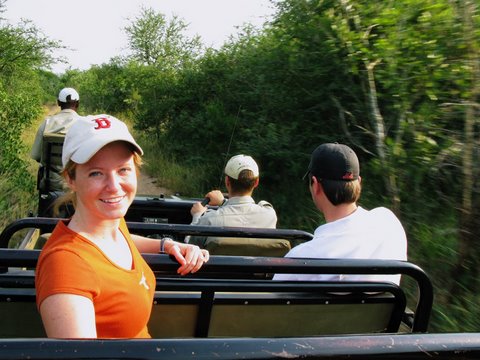 Photo Safari in Kreuger National Park, South Africa
I am a huge fan of the outdoors; hiking, camping, biking, rafting, running – you name it! It was pure heaven to watch the adventures of this incredible team unfold as they navigated through the Colorado River via raft, inside of the majesty of the Grand Canyon.
I was reminded of all of the great adventures I've been on in the outdoors and all of the knowledge those experiences have brought me. Recently, I went on a Photo Safari in South Africa and was able to view lions, giraffe, rhino, honey badgers, and cheetah among many other animals. My trip affected my outlook on ecology and the effects of the actions of one being on another; it was truly a life-changing experience.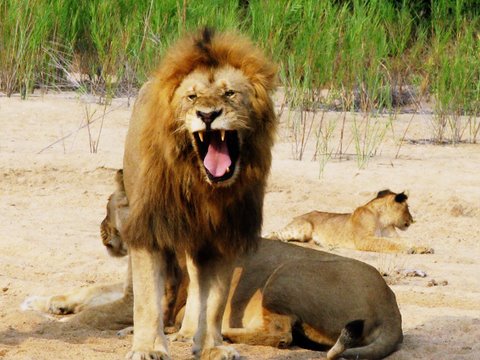 Doesn't it look like he's roaring? Actually,
he's yawning! If you look you can see the
lionesses lying down with their heads turned
away from the camera. If they were actually
feeling threatened by our presence they
would be rounding up the baby lions
for protection; they are very used to the
jeeps that bring people into the habitat
to observe their lifestyle.
These experiences – the ones that change our habits and perceptions – are a part of growing up, and our continuing education as we move through our life's journey. Here at the Houston Museum of Natural Science, we believe that part of education is sharing your experience with others – so we're instituting a giant game of Show and Tell!
Do you have a Great Adventure that's inspired you and changed your life? Share it with us! You can write an essay (600 words or less) submit a photo slideshow (with captions) or a narrated video (or all three!) – we love creativity and we're open to pretty much anything that we can post here. Send it to blogadmin@hmns.org. You have until noon on June 27, 2008.
And now, for the best part of any contest…drumroll, please…the following prizes will be awarded to the two most well-versed and meaningful submissions.
Winner, ages 18 and under: a private screening of Grand Canyon Adventure 3D: River at Risk, for you and 50 of your closest friends.
Winner, ages 19 and over: a $300 gift card to REI and twenty passes to see Grand Canyon Adventure 3D: River at Risk.
So get crackin'! We can't wait to see where you've been – and what it taught you.
View contest rules here.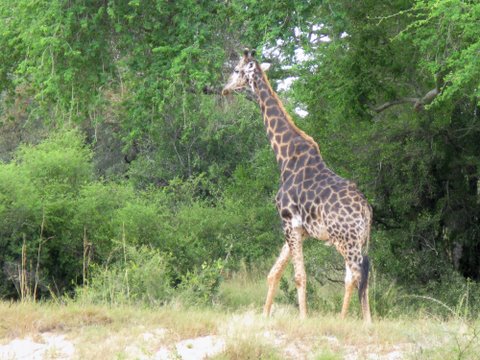 Did you know giraffes are most vulnerable
when they drink? They spread their legs
like they're doing the splits and lower their
long necks into the water. This position
is stable to accomplish the task at hand
– drinking water – but leaves their long necks
exposed to attack.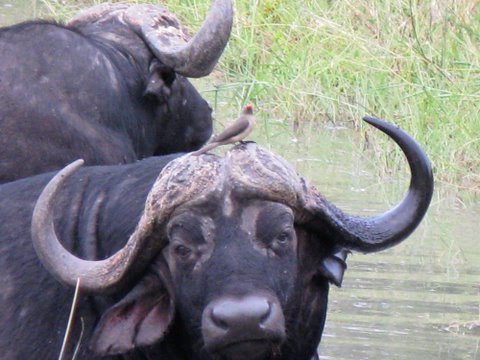 African buffalo look and act like cows, but you don't
want to run into these when you're on foot.
The trick to being on Safari is staying seated in the
truck. They recognize the vehicle and the people
in it as one being – they don't recognize
individual parts. In this way, all of these wild
animals have come to accept humans in their
world on a regular basis.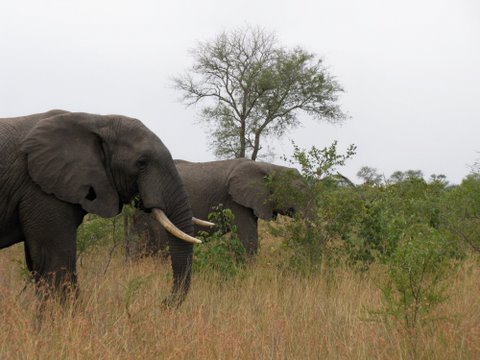 African elephants are amazing creatures and this pair
(a young bull and an older male) let us come quite close!
At night when they want to sleep they rest
against giant 8′ termite mounds because they
can't lay down. When elephants do lay down they must
immediately get up or risk crushing their internal organs
under their own massive weight.