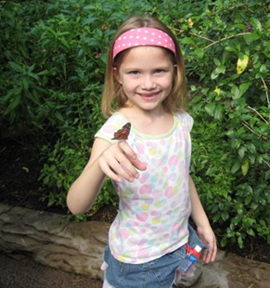 A butterfly in the hand is worth
two in the bush.
Have you ever held a butterfly in your hand? Delicate and wonderous, these aerial delights entrance your mind and your imagination in the quiet sanctuary of the Cockrell Butterfly Center. HMNS is proud to offer you the opportunity to contribute to the center in your own personal way by adopting your very own butterfly.
Release your butterfly inside our rainforest conservatory, receive an adoption certificate and a small gift for your contribution. This event is an inspiring occasion for honoring a milestone, dedicating your adoption to a loved one, or celebrating the beautiful women in your life this Mother's Day weekend.
Adopt A Butterfly will take place this Saturday, May 10, from 9 a.m. – 2 p.m., and is limited to 500 adoptions. All proceeds from the event benefit the Cockrell Butterfly Center.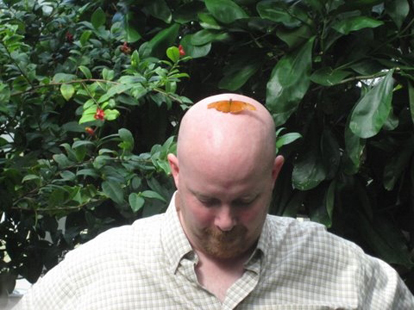 Butterflies don't always land on your hand.